What's on your travel wish list for Summer 2019? You can't afford to have a bad vacation this summer, not with your family! Bearing a large population, the Indian subcontinent shows endless varieties of physical and cultural patterns, extending across its length and breadth. Here's a list of places to visit in India this summer.
5. MATHERAN, MAHARASHTRA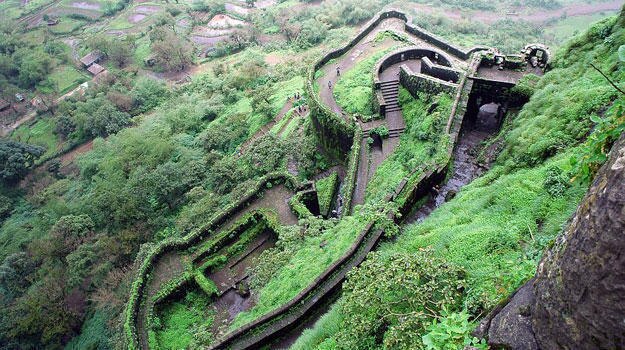 Wild plantation, Flawless skies, Majestic mountains and a subtle sense of Sandalwood in the air. Does it sound peaceful already? Matheran is one such unique place where you can get drawn away from the hustle-bustle of city life. On an added note, horsebacks are the only mode of transport to get into this paradise.

4. PAHALGAM, JAMMU & KASHMIR
Being one of the hottest tourist spots in India, Pahalgam is widely known for its mind-boggling views! And the tourists here can't help but 'jaws-drop' at the serenity, which is more of a ritual here! Surrounded by streams and mountains, this place is a fairyland!

3. AULI, UTTARAKHAND
What's better than making a snowman with your loved ones this summer? (Maybe skiing, if you're the sporty type!).At an average height of 2800 meters, it's a bliss to see the sunrise over the clear horizon here. Auli is just the place that's needed for some quality family time!
2. ANDAMAN ISLANDS
150 km off Indonesia, situated in the Indian Ocean, the Andaman and Nicobar islands, sure holds the deluxe looks of the Maldives. The green wild is now transformed more into exotic luxury hotels, resorts and villas. Shades of green and blue define them to be a paradise, with cultural differences across the island.
1. WAYANAD, KERALA
Besieged by the Western Ghats, and its rich cultural heritage, Wayanad is also known as the "Green Paradise". This place serves as a hub for wildlife and plantation, attracting many tourists across Southern India. And do remember to feast yourself with the impeccable cuisines there!
Cover Image Source : TravelTriangle
Other Sources : WalkThroughIndia
If you like this article, do let us know! Also comment below about on your favorite destination in India!