With numerous protests continuing all over the United States to put a spotlight on systemic racism, police brutality, and the lack of education of African American history taught in schools, there is a movement happening in the cloud where groups of people are coming together to educate themselves and others, so they can be informed and do something to contribute. All too often, protests will happen, raising awareness around a news story or isolated situation, but the embers soon die without real change taking place. White people want to do something. Black people want to do something. Nearly everyone involved seems to want to do something to keep this conversation going to get to the root of the problems that have faced this country for over 400 years.
Facebook groups are promoting participation in the movement
Many Facebook groups have been formed where community leaders have stepped up to host meaningful conversations in posts with long comment threads discussing a particular article or topic or live video conferences to explore meaningful dialogue, ask questions, and to find out how to approach a topic with a family member, a co-worker, or a friend. Political action groups are also forming to support candidates or groom leaders to run for office in communities everywhere.
White People. DOING Something. is a public group with over 22,000 members as of Saturday, June 13, encouraging daily actions to move conversations forward, allow people to speak without being called out as being "wrong", to be kind, respect privacy of others, to use Sunday as a day of reflection, and to remain politically neutral. Some of the daily actions promoted are to sign petitions, raise donations, to listen when asked, and to share your own social media posts to the group as a showing of public support. This group is led by several women who work with the Global Autism Project of Brooklyn, New York.
LBAR (Learning to Be Anti-Racist) is a private group with nearly 1,500 members so far. Topics highlighted are:
Anti-racist resources
Black voices
Anti-racist parenting
What to say when…
Taking action
Going to protests
White privilege
For business owners
Social justice
Book club
Local black-owned businesses
The Blackout Coalition is a Facebook group focused on supporting black-owned businesses and banks, and is hosting boycott shopping days as a form of financial protest. With over 1.6 million members already, this group grew very quickly and has inspired more focus-groups in various cities around the country.
Read Also: Nashville Protests: From Peaceful to Riotous, to Peaceful Again
Documentaries to watch and African American history courses to take
Another private Facebook group, Shout Your Cause, is hosting discussions based on documentaries, like 13th and TIME: The Kalief Browder Story, and will soon dive into Yale's "free course on African American history 'from emancipation to the present'". The first discussion will be on the documentary, 13th, that can be found on Netflix, which is about the disproportionate incarceration of black men in this country. With 6.5% of the population as black males, they make up 40.2% of the prison population. One in 3 black males have a felony record that follows them around on job applications, strips their voting rights, and basically keeps the chains on them for the rest of their lives.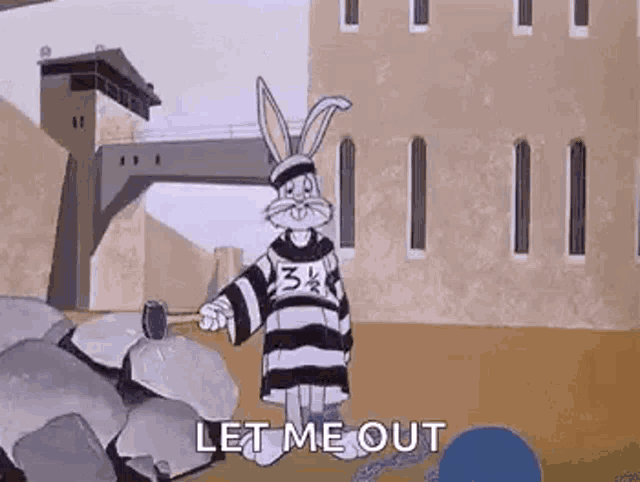 The documentary goes on to explain the enslavement of black people from the time they were brought here from Africa to build the white man's wealth, through the Jim Crow era, when they were further enslaved in unfair work practices and not allowed to own anything, which kept them from building wealth, then into the Civil Rights movement on the heels of Emmett Till's brutal killing. The portrayal of black men as being dangerous has been an age-old mind trick put forth by the media to instill fear into not only the minds of white people but black people as well.
Nixon ran his political campaign to criminalize drug abuse in the early 1970s, no longer treating it as a health problem. This was further expanded by Reagan with Nancy's "Just Say No" initiative. Clinton added fuel to the fire with Truth in Sentencing and Three Strikes You're Out legislation, sending the prisoner count through the roof, having more black men behind bars than the number of slaves emancipated in the 1800s.
All the while, the government has allowed privatization of the prison system, which incentivized corporate executives to have as many bodies as possible in cells to increase profits. Lobbying and American Legislative Exchange Council (ALEC) laws are tactics used by Corrections Corporation of America (CCA) and the American Bail Coalition to keep politicians in power and to write the laws for them that are often passed off as their own legislation.
Read Also: Type O blood patients are more protected against COVID-19, study finds
Historical timeline leading up to the protests
This video, How Can We Win, is a heartfelt speech given by Kimberly Jones, co-author of I'm Not Dying with You Tonight, as she accompanied David Jones, filmmaker, and photographer, of David Jones Media on a mission to interview people protesting. Her analogy using a Monopoly game to demonstrate the challenges of African Americans throughout 450 years of history paints a compelling picture of the reaction happening today.
Sally Hendrick, the founder of Shout Your Cause, is leading an educational effort around the Black Lives Matter movement to foster meaningful discussion in private and public settings on Facebook and via a podcast of the same name.
Do you want to publish on Apple News, Google News, and more? Join our writing community, improve your writing skills, and be read by hundreds of thousands around the world!