It has taken almost four months for the cricketing world to resume the world after the pandemic has hit people across countries. Even after such a huge gap, many changes have been made to control the spread of the virus and the safety of players, officials, etc.
Let's see a few changes that have been significant for the cricketing world to move forward
1. No use of saliva
Usage of Saliva to maintain the ball's shine might contribute to the spread of the virus as many players will be coming in contact with the ball, and the use of saliva means that Coronavirus can be spread between players by means of saliva. So players are strictly ordered not to use saliva to maintain the ball's shine, but any artificial substance that doesn't change the shape of the ball can be used.
Players are using back-sweat as a replacement for saliva. Interestingly it has provided good results in the recently concluded Eng vs. WI match as pacers were able to extract reverse swing and a good amount of seam.
2. Interim rule to replace neutral umpires
To limit the officials' unnecessary travel, it has been decided to allow home umpires for umpiring. As this raises a chance that less experienced umpires might take part in more matches, one extra DRS review is allowed per innings per team in both Test cricket and Limited Overs cricket i.e., three reviews innings in Tests, and two reviews per innings in Limited Overs cricket.
Read Also: International cricket resumes during coronavirus pandemic
3. Substitution as a result of COVID 19 symptoms
Match-referee holds power to allow like-to-like substitution, in case it is detected that any player is suffering from COVID 19 symptoms. The player will immediately be sent to be under doctor supervision. It is also mentioned that all the players that are part of the series must clear COVID 19 test to be part of the squad.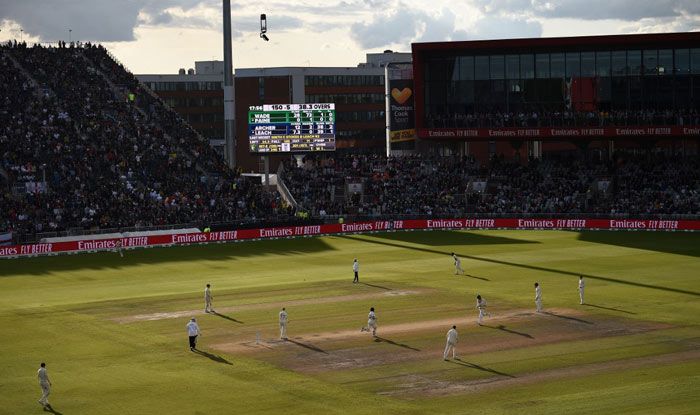 All these measures are being taken to protect players' and officials' health as there are more chances that they are affected as they tend to travel more. All the newly enforced rules will be taken off action once the effect of the pandemic decreases, and there is complete assurance for the health of all the personnel who contribute to the proper conducting of the match.
Do you want to publish on Apple News, Google News, and more? Join our writing community, improve your writing skills, and be read by hundreds of thousands around the world!
More from Sports – News Landed
+ Cricket: Windies win by 4 wickets to register their first points in WTC
+ Mike Perry punches an old man in a bar, assaults three according to police
Popular Stories – News Landed
+ Supreme Court leaves Trump's tax returns with uncertain future
+ U.S. children experience rare multi-system inflammatory syndrome in SC