Chennai: It is very important to win the first test of a foreign series to gain momentum into the series and England have done that exactly. England won the all-important toss at Chennai, outperformed hosts in all departments, and sealed the victory by a margin of 227 runs. England's skipper Joe Root who has amassed his fourth double ton in his Test career and also scored vital 40 runs in their 2nd innings have been awarded Man of the Match.
Double ton hero Root stands tall in the first innings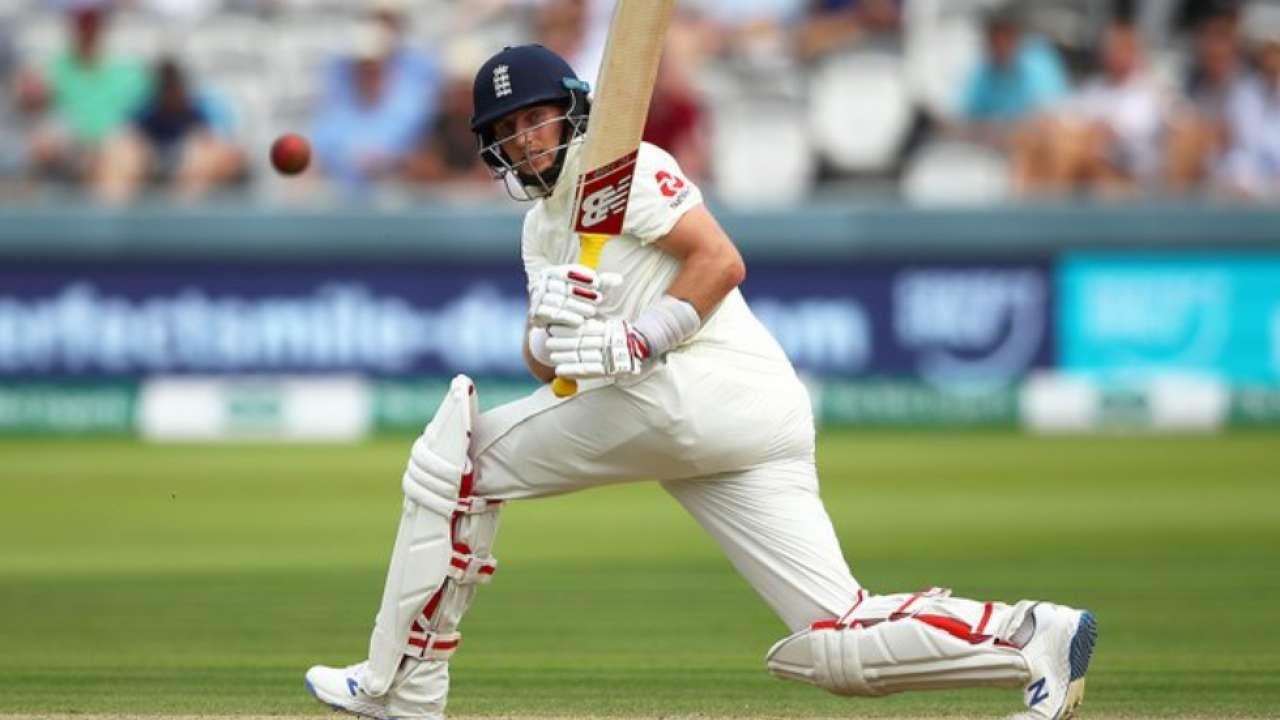 England won the toss and elected to bat first as it is well known that it is very difficult to bat on day 5 Chepauk pitch. England's young openers responded to the challenge well as they stitched a 50+ stand batting against seasoned campaigners from the Indian camp. Ashwin managed to induce a false shot from Burns to see his downfall and immediately Bumrah trapped Lawrence in front of stumps to dismiss him for a duck.
Root joined hands with Sibley and the pair started troubling Indian bowlers as they batted with complete authority. They didn't give Indian bowlers any chance to get into the game. The pair built a 200 run partnership and was threatening to take the match away. But towards the end of day 1's play, Bumrah has managed to get rid of Sibley with a beautiful nip backer. England continued batting on day 2 and runs started flowing at a quick rate as Stokes believed counter-attack is the best policy. Stokes found a man at deep mid-wicket after scoring valuable 82 runs and building a 120+ stand alongside Root.
Pope negotiated Indian bowlers well with his 34 and both Pope and Root were trapped in front of stumps in successive overs. Ishant sent back Buttler and Archer to the hut by disturbing the stumps in successive balls. It looked like England was going to declare but England took their batting to the third day and played till being all out. England managed 578 runs before being bundled out.
Rohit, Kohli, Rahane disappoint India
India had a mammoth score in front of them. Rohit, Gill tried counter-attacking the English bowlers but Archer found a nick of Rohit's bat to send him back for just 6 runs. Gill and Pujara were playing well after Rohit's wicket. While Gill was batting with a 100+ strike rate, Pujara started doing what he is famous for i.e., settling himself at one end. Gill then failed to put down a straight drive off Archer as Anderson at mid-on grabbed the catch by diving towards his left.
Kohli seemed uncomfortable at the crease and was dismissed for 11 runs. His deputy followed him back to the hut by scoring just 1 run. The famous Pant-Pujara pair was at the crease and they started recreating the scenes that were built in Australia. But Pujara's bad luck haunted him and he was seen caught at mid-wicket after the ball has deflected off silly mid-wicket's helmet. Soom Pant was also dismissed. Sundar kept fighting with the help of Ashwin but after the latter's dismissal, Sundar failed to get support from the other end. As a result, India ended their innings at 337 runs, 11 runs short to avoid the follow on.
England didn't enforce the follow-on as their bowlers needed a break after bowling 90+ overs. The game already into day 4 and the match had to progress at a rapid pace to get the result. England had 242 run first innings lead and a score around 150-200 in around one and a half sessions would give them enough overs and runs on the board to fight for.
Pitch starts opening up and Ashwin picks a 6-fer
Ashwin removed Burns on the very first ball of the innings and became the only spinner to pick a wicket on the first ball of the innings in a Test. Sibley, Lawrence added 32 runs for the second wicket. Root came in after Sibley was dismissed in the 11th over. He has scored runs at a very quick rate as he used sweeps and reverse-sweeps to the fullest extent to score runs against the spinners. He scored 40 runs off 32 balls before being dismissed by Bumrah.
Post Root's dismissal, England didn't search for quick runs but kept batting. A declaration was expected but it didn't take place even after having enough runs on the board. As Ashwin picked 6 wickets in the innings, England could score only 178 runs in their second innings which meant India had to chase down 420 runs to win the match in 100 odd overs.
Indian batsmen lack resistance
With an hour of play left on day 4, Indian openers had to play out the day safely but Leach has cleaned up Rohit in the 6th over after latter has hit Archer's bouncers for a four and a six over deep mid-wicket even after having a fielder positioned there for a catch. Pujara and Gill played out the day.
Day 5 started on a good note for India as Gill was finding gaps at regular intervals and Pujara was supporting him beautifully. Pujara was dismissed in 20th over and the gate was opened for the fall of wickets. Gill returned home after a hard-earned 50 and Ajinkya got out without troubling the scorers. Pant didn't last long as Anderson got him caught off Root at short covers. Sundar was also dismissed for a duck. Kohli-Ashwin pair has resisted English bowlers for more than 20 overs. After Ashwin's dismissal, India was bowled out in a span of 4 overs. Kohli has scored 72 runs but all went in vain. India was bundled out for 197 runs and was handed the defeat of 242 runs.
WTC scenarios
India need to win the series 2-1 or 3-1 to get into the finals
England can win 2-0 or 3-1 or 3-0 to reserve a berth in the finals.
All other results work in the favor of Australia.
Do you want to publish on Apple News, Google News, and more? Join our writing community, improve your writing skills, and be read by hundreds of thousands around the world!
Popular Stories – News Landed
+ UK Medical Officer downplays threat of South African COVID variant
+ Synchronization of brain gamma waves helps in producing unified sound